Cover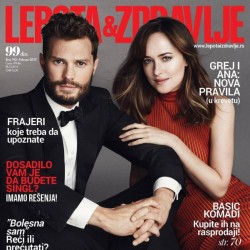 New Outtake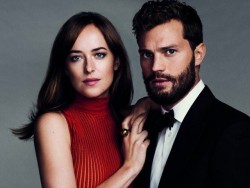 Scans
Interview Quotes
"If they can focus on established woman,so that they cherishe theirs value to be free to stand up for themselves and feel capable, I think we're on the right track."
"At the end of the day I'm just someone who does what she loves. If that has an impact and positive effect on someone else, it's an incredible honor."
"During Ana film explores her sexuality, her body in a very sincere and beautiful way."
"I hope that the humor that I found in the story transmit to the screen. Number of erotic scenes that we had to film is frighteningly large,so we tried to make them as easy as possible and that viewers thanks to that can have a little break from a very intense scene. We invested a conscious effort to make them more realistic, to not need to them repeat them."
"Movies need to inform and move people. I think people are naturally curious when it comes to sex, love and romantic words and books and films are a perfect recipe where people can engage in research in these terms."
"It was relaxing to work with #JamieDornan. Because of lots of intimate scenes we had to create a special atmosphere so that we can protect ourselves somehow."
"This time we were filming for six months, and in the majority of staff are Christian and Ana. That's a lot of time spent together, and we were in every moment one to another the greatest support."
"I become little bit shy when someone says that I inspired a young woman to take control of their life."
Jamie's Quotes:
"I admire his easiness of living the life and his desire to succeed."
"What is so attractive is that they love each other more than anything & that they'll do anything to protect their love."
"We were a close team, who laughed whenever it was possible. Sometimes it was enough just to get something from a bag and we all fall on the floor from laughing."